Hi, We are upgrading our donation page to ensure a smoother process and even greater security. This page is NOT YET functioning. However all of our projects and staff will be fully represented in just a few days. Our apologies for any inconvenience.
Bahareduk Housing Development – East Timor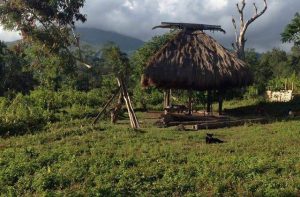 Bahareduk Housing Development – East Timor
1
Tax deductibility and International giving

Poverty brings terrible deprivation upon children, families, communities and entire countries. Helping people out of poverty means assisting them to become self-sustaining, and this brings rewards that will benefit not only them, but generations to come. Your donation will directly benefit those you have intended to help.
Admin Expenses
Australian Mercy has a capped administration charge of just 5% on all project donations it receives in order to help cover its running costs. This means that 95% of the funds you donate will be sent to the project you have nominated.
Emergency Appeals
Funds raised for an emergency appeal are applied to the emergency response and for rehabilitation activities in the affected areas. If funds raised exceed the amount needed for this appeal, funds will be reallocated to an appeal of similar focus or towards ongoing development in the effected area.
Specific Projects
All funds raised for specific projects are used according to the project plan and may include provision of food, shelter, clean water, blankets, mosquito nets, sanitation, child protection services as per the project plan and documentation.
Grant Funding
When we apply for grant funding, or corporate sponsorship the administration fee we write into the budget is 10% of the total amount sought. We also have a group of enthusiastic donors who also make donations directly into into our administration fund. Our desire is to maximise the funds that we send to projects. Because Australian Mercy is staffed by volunteers we are able to keep our administration costs low.