RTC Cambodia was established in Phnom Penh in 2004 to employ land mine survivors in a factory making dried fruit and jam.
For the first 5 years it operated as an NGO. In Cambodia, NGO's are not allowed to be a profit making organization, In 2008 a company was formed, using the trading name of our products and registered as Cambodian Harvest Dried Fruit Co. Ltd, and the NGO ceased to exist.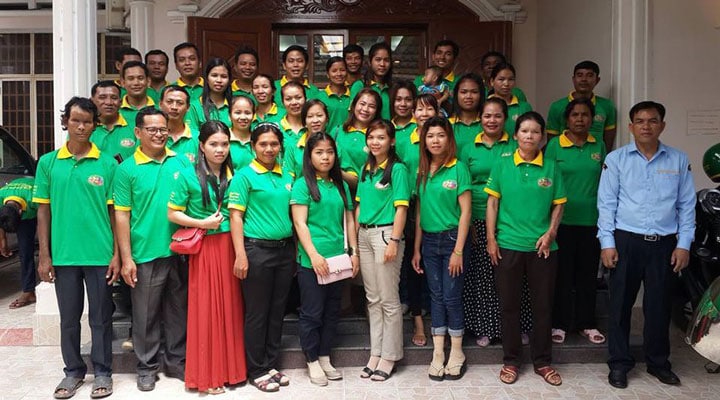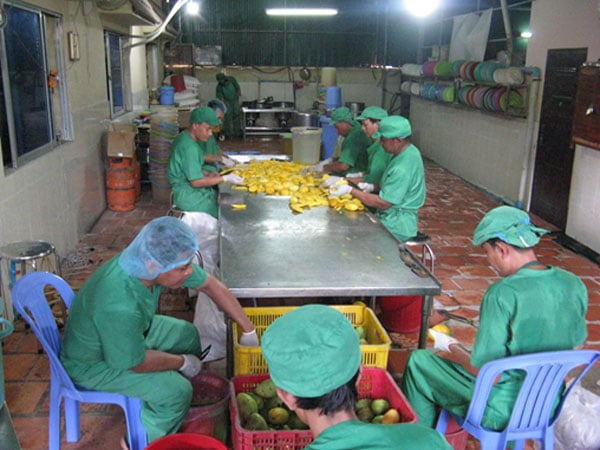 Employment for people with disability was practically impossible, so we were able to employ poverty stricken men and women whose hope for a normal life had gone. Serious discrimination and lack of education along with shame, compounded the problem of hopelessness.
After 12 years Cambodian Harvest employs 35 staff, 21 of whom have disabilities. Most of them are now married and have children, and they are well able to feed and educate their growing families. Self-esteem has been restored and joyful confidence in their future has replaced the hopelessness of the past.
Literacy levels have improved and training in hygiene, food production, packaging, English, computing and management have added value to their working abilities.
Top quality gourmet style dried fruit and jam is being sold throughout Cambodia and exported to Japan, Korea, and Australia. All fruit is grown in Cambodia and thus contributing to the economy of the nation.
A new enlarged factory and staff housing has been built on land owned by the company 20k from Phnom Penh and will be ready for occupation in June 2017
Cambodian Harvest Dried Fruit Company Pty Ltd