"The oil that changes lives"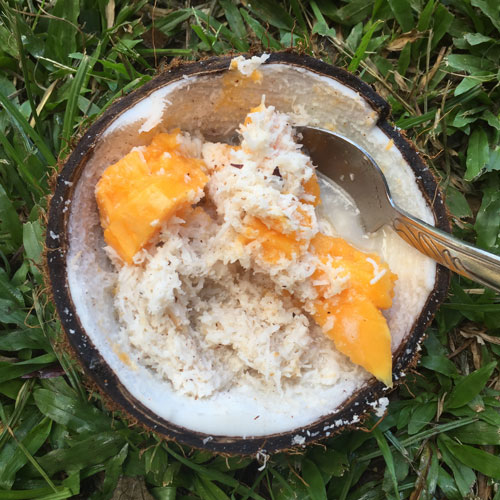 The vision of the CTC is to support remote village communities to build livelihoods through value adding to their existing coconut resource.
The Direct Micro Expelling (DME) technology for high quality Virgin Coconut Oil production enables a network of certified organic farmers to supply 50 village based presses which then ship oil to Kokonut Pacific at the Coconut Campus where the CTC is located.
The CTC demonstrates and trains best practice operation of the DME system as well as develop new uses for the co-products of the process:
Coconut shell and old coconut logs made into charcoal to be used in CTC made stoves
Coconut meal remaining after pressing oil for baking, breakfast porridge, re-wet and pressed for milk or fed to chickens and pigs, improving food security
Coconut oil used locally for cooking, body oil and soap making
Direct Micro Expelling
Kokonut Pacific is the pioneer social enterprise that developed Direct Micro Expelling (DME®) Technology for on-farm production of extra virgin coconut oil to increase incomes of rural communities.
Kokonut Pacific manufactures DME® equipment and supplies DME® extra virgin coconut oil to world markets. Our DME® extra virgin coconut oil is hand-made, cold-pressed by villagers within one hour of opening a coconut and is Certified Organic and Fair Trade
The Coconut Technology Center is established in partnership with
Kokonut Pacific Australia,
Kokonut Pacific Solomon Islands, and Australian Mercy.
Other stakeholders in rural pacific development are also involved.
kokonutpacific.com.au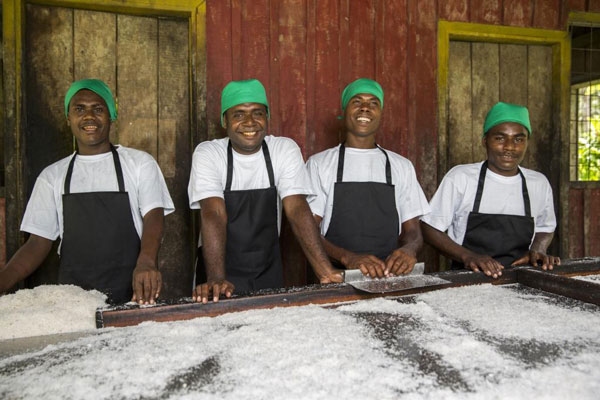 "Judith works alongside friends and family from her own village Asimina making virgin coconut oil. She earns fair wages in a place where there is virtually no formal employment. The presence of a DME unit in her village has made a real difference to her life".