G'day Farmer endeavours to provide relief to farmers who are in adverse circumstances due to health, financial or practical difficulties; by providing volunteer assistance including machine operation, stock work, maintenance, general farm activities and farm-sitting.
Consideration will also be given to different forms of assistance in the case of a critical incident.
Lending a hand to those who're doing it tough!
Australia is a wonderful country with a broad expanse of farming land from the fertile coastal plains through to the dry and arid regions further inland. The land presents minor and major challenges to our farmers eg droughts, floods, fires and plagues. Our Australian farmers are a tough breed who soldier on through the variety of challenges they face but there are times when they require help.
Having spent years on the land ourselves we understand these challenges and so we want to assist farmers who are struggling for whatever reason. Therefore, if you know of any farmers who could use a helping hand or if you're in that situation, please don't hesitate to contact us.
Volunteer duties can include a variety of activities as outlined above. Volunteers are self-sufficient and could be on a property anywhere from a few hours up to an entire harvest season. If you have a major project that requires many 'hands' to get it finished, we can arrange for a team to assist. This could be dependent on the project and the location of the farm.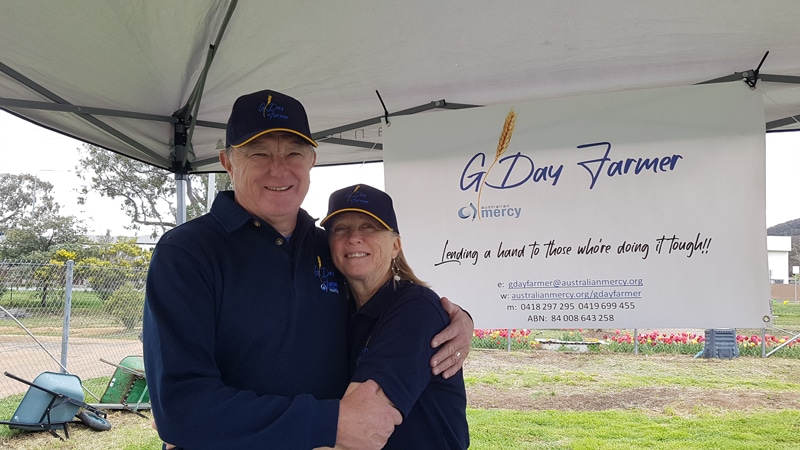 Australian Mercy - G'day Farmer
PO Box 7
TALBINGO NSW 2720
Telephone: 0418 297295
Email: [email protected]
Container Project
A living alternative for fire survivors!!
Following the catastrophic fires of 2019/2020, G'day Farmer has been able to gift ten out-fitted shipping containers to serve as a living alternative to fire survivors (singles, couples and families) until they are in a financial and emotional position to rebuild their home. These containers were wind, water and vermin proof, being fully internally insulated, with LED lighting, a 120 amp hour battery providing a 12 volt power system, as well as a 240 volt inlet.
G'day Farmer wishes to express their sincere appreciation to the many friends, associates and companies for their financial and material contributions that made this container project possible. These include St Vincent de Paul, Bendigo Bank, National Australia Bank, Ballina RV and Caravan Centre, Site & Spatial, Coffs Harbour Coastal Living Aluminium Windows & Doors, Bunnings, Positive Batteries and more.
We pay honour and respect to Jeff Pinnock, a vital member of our container team, who is now at rest after a brief battle with cancer.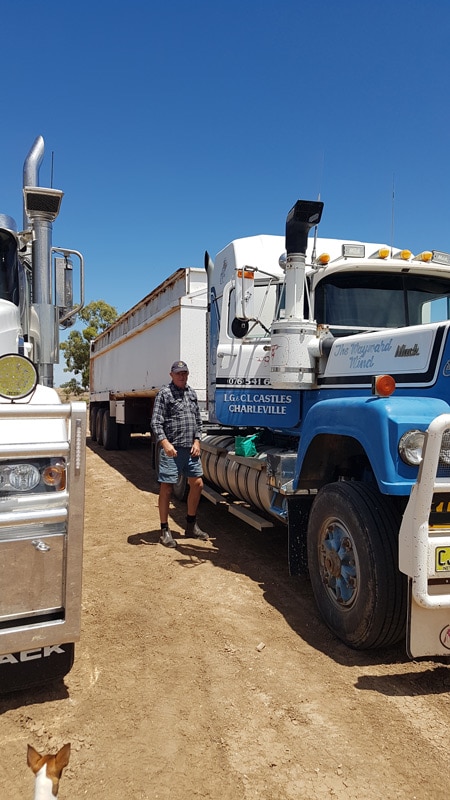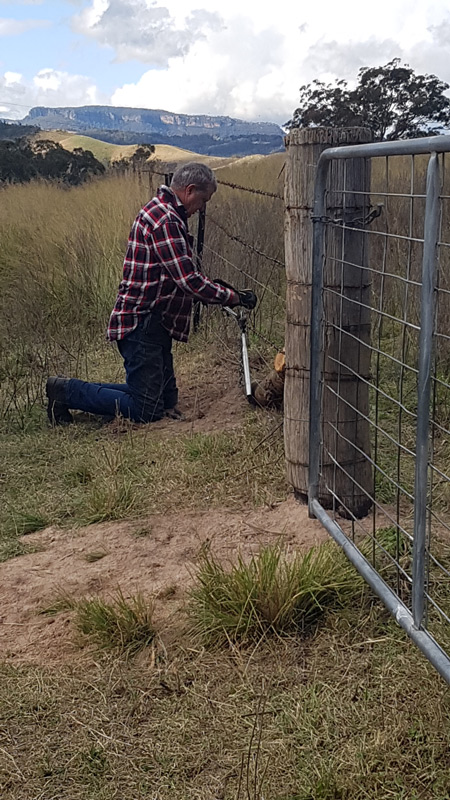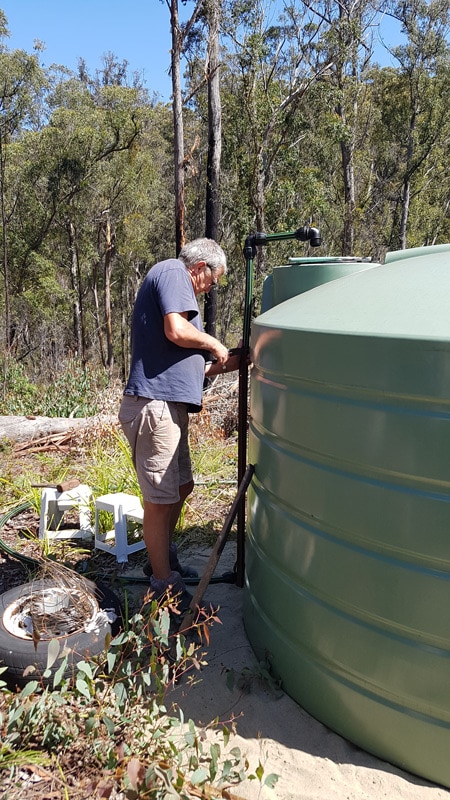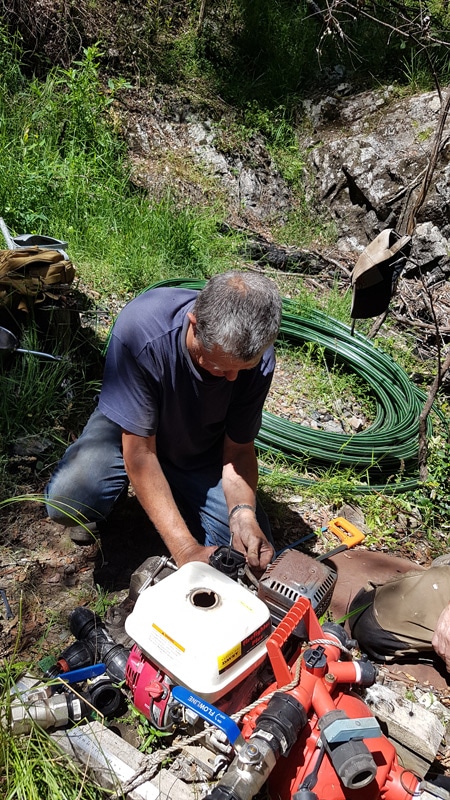 To whom it may concern...
With this letter I would like to commend Mark Cockburn to you. During the summer harvest season of 2019 Mark made himself available to assist my family through a difficult period in our lives as we experienced my brother's battle with cancer.

Mark worked with me for approximately six weeks assisting in a number of ways as we worked together to harvest Wheat, Barley and Lentils.

During this time Mark proved to be a willing and careful operator of John Deere S680 harvest equipment. Mark also carried out daily maintenance on two harvesters (John Deere S680 and 9760STS), as well as contributed to running repairs of various other types of machinery.

Mark was considerate of our family life and was of no bother as he stayed in his own campervan and was totally willing to be self-sufficient in manners relating to his accommodation.

Mark is a hard worker who was willing to offer his knowledge and services as well as learn new skills. I have no hesitation in recommending him to you.

Kris
Barraport West Feb 2020
G'day Farmer have provided my property with practical assistance to address a range of tasks which sat on a Do List for a long period of time. Their experience in farm activity, which is highly pragmatic and focussed on getting beneficial outcomes, has been most welcome.

The ability to access willing, as well as farm savvy resources, has helped the property move to a more sound level of operation, coming off the back of the drought and also bush fire seasons.

The opportunity G'day Farmer affords rural land owners, who are doing it tough for whatever reason, by way of volunteer assistance, working to a project plan created for each farm, is a true blessing.

Robert
'RIMWOOD' Ganbenang. Sept 21
My wife and I have recently had the good fortune to have had Mark and Robin Cockburn look after our property while we had a much needed break.

Mark is a man who has experience in all aspects of farm life. He is able to turn his hand to most farm work and problems that arise in a skilled and professional manner.

Robin has proven to be equally as skilled in all the work she carried out including medicating a sick horse daily and dealing with our local vet during consultations.

Mark and Robin give you the confidence to take a break from the farm with the knowledge that all will be taken care of. We found them to be very pleasant and honest people and would recommend them to anyone needing some time away.

Brendan and Maree
Garema. February 21