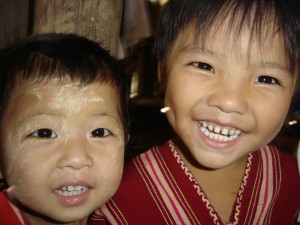 Australian Mercy has just received word that as of November 1, 2013  Thai authorities will reduce the amount of rice made available to the refugees in Mae-la camp by one third. At its current levels the amount of rice available was not enough for the numbers of people living in the camp. The one third reduction will increase malnutrition and sustain related health care problems such as TB.
Corina has asked us to see if we can supply her with 5 bags of rice a month to try and help the families associated with the preschool community overcome the reduced rationing. We anticipate that the prhanage and Middle School will have similar needs.
A bag of rice costs $25.00.
We anticipate needing 15 bags per month for the Preschool, Middle School and Orphanage communities. Donations beyond this can shared out through other preschools in the camp.
Your donation will assist to lessen the impact of tis decision in the lives of some of the most vulnerable people in the camp.
Donations can be made via our secure site – please select Burmese Refugees as the donation target and write Rice Appeal in the notes feedback box below.
A copy of Australian Mercy's policy statement on Emergency Appeals can be viewed here