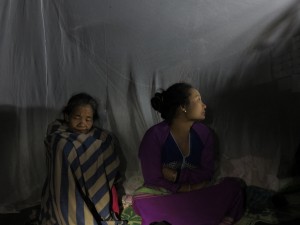 The final statistics for Buzz Off Burma 2014  are in and they show that the campaign has grown and is moving forward at a great rate of knots;
In 2014 Buzz Off Burma saw;
4 training courses run – training 200 malaria volunteers                
236 students reached in school mini seminars
10 Downloadable Burmese language malaria videos made.
Microscopy Bench aids in Burmese and Sgaw Karen completed.                        
8 trainee microscopists continue their training
$20,385 spent on treatment greatly assists remote clinicsA new training manual and other campaign resources produced.
 60 Haemoglobin testing kits procured (36 distributed)
 12,320 LLIN nets distributed
An estimated 33,960 people are protected by LLIN nets
6,180 RDTs distributed to clinics in remote areas of Myanmar.
This is an exceedingly good result, and in order to repeat it in 2014 we will need to raise $90,000 as our finding for this project has been halved in 2015.
We are seeking both individual donations and corporate sponsorship for this program. If you are interested in sponsoring this program or any part of the program please contact the Australian Mercy National Office on +61 2 4274 1090 or email them on [email protected] 
Your donation can really help to change and save lives. Donations to this project can be made through the Australian Mercy secure site.
(Just select – Buzz Off Myanmar – Burma –  from the Donation target menu.)
An updated document outlining features of the campaign year by year can be found here.
A copy of Australian Mercy's Statement on Financial Appeals and Donations can be viewed here.