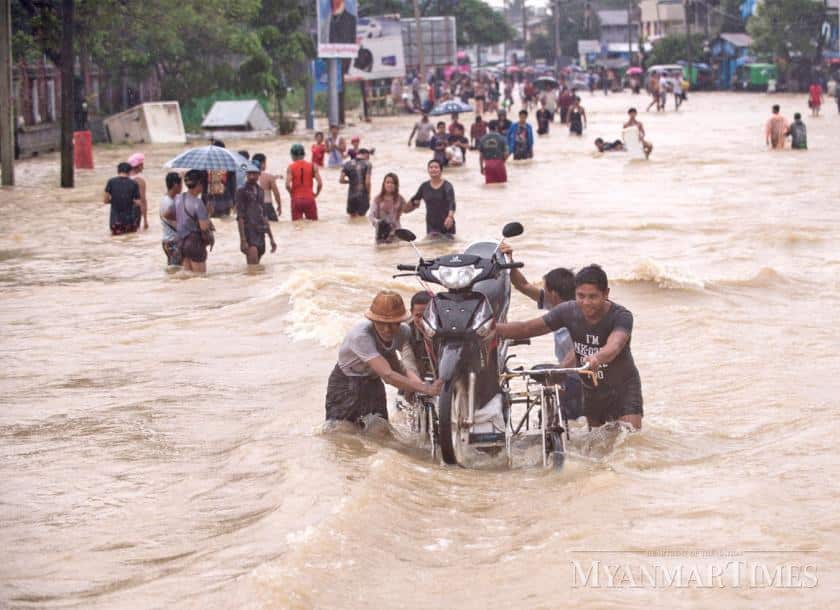 Monsoonal floods in Myanmar have seen over 100,000 people displaced from their homes. With more water on the ground comes increased mosquito breeding and spikes in malaria infections and deaths.
Last year Buzz Off trained a group of malaria trainers to reach out to remote areas and to continue the work of Buzz Off on a more regular basis. Our Buzz Off trainers in Yangon have responded to this disaster and have travelled into Mon State to distribute mosquito nets, Rapid Diagnostic Testing kits (RDTs) and approved malaria medicines. Some instruction on the dangers of mosquitoes and how to reduce their numbers were also given by the team
Government authorities assisted the team in getting into remote villages that were badly affected by the floods.
Many hundreds of families have been helped by the Buzz Off trainers, who had to travel by road and boat to reach some outlying areas.
We are so proud of this team and the work they are doing in regional Myanmar. Your donations to Buzz Off are continuing to save lives.
Your donation can be made here. (Just select Buzz Off from the menu.)
Share this: